"Personal mastery is the discipline of continually clarifying and deepening our personal vision, of focusing our energies, of developing patience, and of seeing reality objectively."
--Peter Senge, The Fifth Discipline Slaying your business begins with pushing through life's challenges, obstacles and setbacks. By pushing through you develop this untapped strength and tenacity that gives you access to higher levels of creativity and learn to consciously control your life in accordance with your desires, life purpose, and vision. In my work as a lifestyle coach, I have observed unique characteristics possessed by those who are fulfilling their highest potential. Characteristics such as:
Clarity about your life purpose and vision.
Awareness of your strengths, gifts, and unique contribution.
Staying focused on activities that capitalize on your creative genius.
Being inspired, energized, and fully engaged in your life.
A commitment to creating positive change in the world.
I had the honor and pleasure of interviewing these powerhouses who possess these characteristics and more: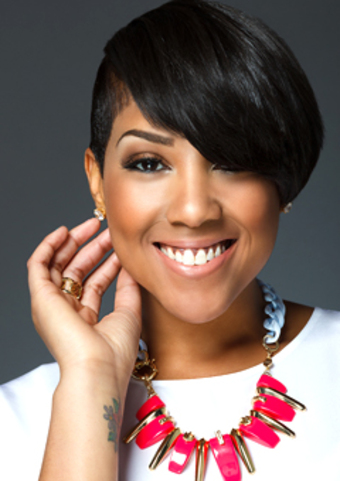 Meet Business Slayer: Koereyelle DuBose www.TheSingleWivesClub.com
What is the best and worst decision you've ever made?​ ​The best decision I ever made was stepping out on faith and quitting my teaching career. I knew God had something more for me and although I wasn't sure what it was, I knew I couldn't find out until I stepped out. The worst decision I ever made was ignoring my instincts and entering a relationship that turned abusive. Two of the best lessons I ever learned!
What woman inspires you and why?​ I'm extremely inspired by Joy Mangano, I love her tenacity and her fearlessness. She (like so many of us) tried to deny the genius inside and it literally drove her crazy until she let it out. What I loved most about her is that she (1) was willing to WERK and do every single thing it took to succeed and (2) she gave back and helped others succeed when she started winning. ​
What are some of the obstacles to leadership that are unique to women?​ One of the major obstacles that's unique to women in leadership is lack of collaboration. Men will work together and close million dollar deals whether they like one another or not, but women refuse to work together over a petty disagreement that happened years ago. If women could learn to work together, they would be able to build much faster and we could all win!
What's the most important business or other discovery you've made in the past year?​ The most important discovery I've made is that self-development is the seed of success. Your willingness to develop yourself in all areas of your life determines your success in any area of your life. You have to be willing to become better all the way around if you want to become your best in business.​
What are three events that helped to shape your life?​ (1) Earning a Master's degree in Curriculum really solidified my love for learning as well as gave me the foundation to create the educational programs that I provide today. (2) Ending an abusive relationship and walking away from an engagement taught me that I could literally survive anything. I was fearless after that, more empowered than ever to figure out what I really wanted because I knew I could make it happen. (3) Giving up the opportunity to teach overseas because I realized I was going out of fear. I was literally trying to run away from an abusive relationship and was willing to move out of the country to do it. Choosing to stay and "figure out my purpose" gave me the opportunity to create The Single Wives Club.
What's one core message you received from your mentors?​ Put love in everything you do. Your energy matters and people can feel your love through your business. If you love what you do, they'll love what you do.   Keep reading...